Bianca strain is definitely one of the marijuana strains that has been a around for a long time. Unlike some of the marijuana strains, some of which have been bred recently, Bianca weed is very resilient. Yes, Bianca weed strain is truly legendary. But there is something strange about Bianca weed strain and it is important that you know this. 
This weed strain is sativa dominant with a higher percentage of 70% while the indica level in the strain takes the remaining 30%. The amount of THC level vary with the lowest test levels recording 15% and the highest ever recorded was 20%.
Bianca weed has a CBD level of 1%.
Because of the mixture that makes up the strain, you can expect to have diversified aroma and taste. For instance, some of the flavors you expect to get from this strain are woody, herbal, and sweet. In addition, the strain may feature other aromas such as pine, sweet, fragrant, flowery, and floral. 
What is flushing?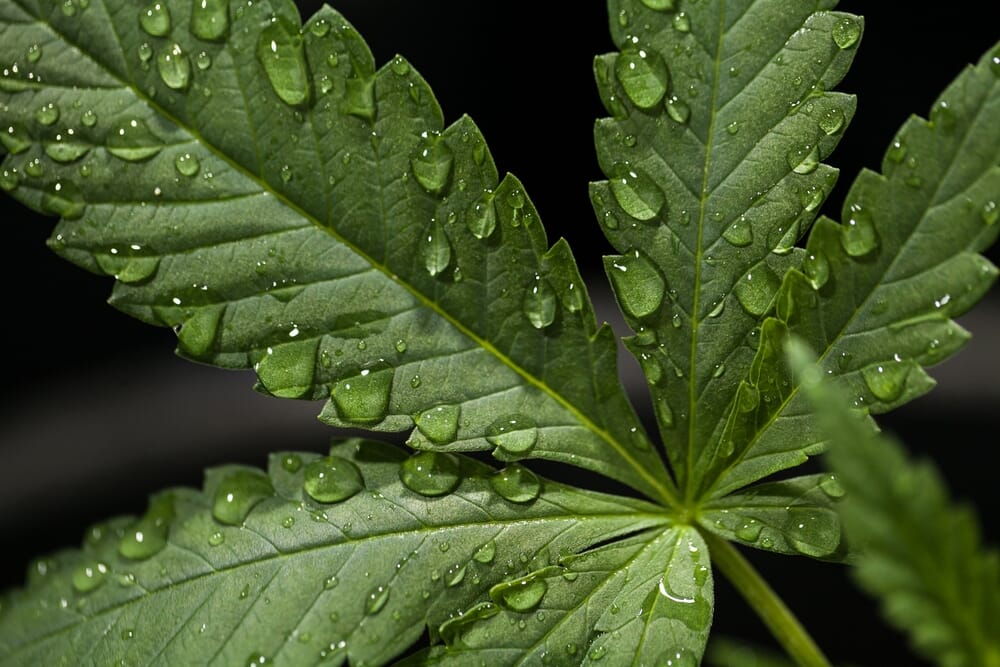 The History
Bianca strain comes from breeders that are not known to many people including weed experts that have been in the industry for a long time. This legendry yet rare breed of weed is a product of putting together Afghan, White Queen and White Widow. After mixing these three strains, you get an amazing sativa-dominant strain that has the ability to create instant hype and high in users.
According to some users, you will do better if you decide to take it during the late afternoon, a time you need to relax. However, before you feel the ultimate relaxation, you would have had the energy you need for the afternoon.
The strain features a lovely appearance with medium to large leaves that shine from a distance. Apart from the nice appearance, the effect is also dazzling. Thanks to the dazzling and sizzling effect, Bianca strain is recommended for someone who is undergoing a lazy afternoon but when the user needs to energize their rest.
A closer look at the crops physical features will reveal intricate details that add value to the weed. The buds are rich and deep, something that you can see from the olive green nugs. When looking at the plant at a bright day, you will realize that it has green-yellow hairs that are also thin.
The trichomes, which at times appear to be golden, have a crystal yet white frosty. Overall, the plant's stalk is thick and round, with the plant growing to some 3 feet at maturity.
Key Facts
Genetics: Bianca marijuana strain is a product made from crossing some three marijuana strains, namely White Widow, its phenotype, White Queen, and Afghani. Thanks to the combination, the strain sooths, relaxes, and uplifts the mind and heart of the user.
Hybrid ratio: Bianca is a sativa-dominant marijuana strain with a higher sativa content of 70% while the lesser percentage of 30 goes to indica.
THC level: Bianca marijuana has a THC level of between 15% and 20%.
The high: Upon taking Bianca, you are bound to feel energized, uplifted, creative, relaxed, and extremely euphoric.  However, if you take a lot of this strain, you are likely to feel tired and sleepy. 
Grow Information
It is not hard to grow Bianca weed. In fact, as opposed to many modern weed breeds, Bianca is one of the easiest to grow and tend. The marijuana strain thrives in almost all environments with little or no supervision at all.
For instance, after planting Bianca seeds, which take a few days before they germinate, you will only need to ensure there are no weeds that grow inside your crop. A mature Bianca stalk grows to hit close to 3 feet, though in some incidences, depending on the type of soil, they can be shorter.
The strain's buds appear long yet structured. Looking at the leaves, from a distance, they appear olive green but when closer, they look deep green. Whichever the distance or position, Bianca leaves are generally big. 
Interestingly, Bianca's pistils are very different from many marijuana strains. In fact, the pistils appear yellow, a different tone, which is an unusual thing to many cannabis users. Finally, you will see that the strain's trichomes appear strong, thick and with an unusually white color.
You can grow Bianca seeds outdoors, indoors, and in a greenhouse. Usually, the crop does well under average temperatures. The crop is resistant to mold, fungi, and other pesticides but there is no harm in enhancing security around your crops to prevent them from any external devastation.
Normally, when cultivated following expert advice, you will get a handsome harvest. According to some cultivators, you are likely to harvest up to 25 ounces of Bianca weed from an area that is one meter square. 
Bianca Weed Effects
Regular or occasional use of Bianca leads to the user developing unique feelings. For instance, a small amount of Bianca marijuana makes one relaxed and energized at the same time. In addition, you suddenly feel uplifted, something that makes many people settle for this strain.
Other effects on the body and mind include being creative and euphoric feeling. Regular use of this strain makes one sleepy. Thanks to the diversified aromas, it is hard for a habitual user to stop drinking or smoking Bianca because it has a unique taste.
Medical Uses
Several lab tests indicate that Bianca marijuana can have profound effect in the relieving and treatment of a number of conditions. For instance, it is confirmed that Bianca is a remedy to mild to chronic pain, stress, and unending anxiety. 
In addition, the strain does well in the fight against loss of appetite and in the management of nausea as well as depression.
Side Effects
Unlike other strains that record a number of side effects, Bianca does not have a long list of negative effects. The only thing that has been mentioned about Bianca is that continued use may lead to pangs of hunger. This is reasonable considering that Bianca is indicated for the fight of loss of appetite.
Final Thoughts
If you are looking for a marijuana strain that will not have adverse effects on your bloodstream, consider Bianca, which you can get from our list of assorted marijuana seeds. This strain is moderate with many positive effects and several medical uses. Growing it does not require you to have extra knowledge. Rather, you will follow the general weed growing guidelines. In the end, you will love this legendary weed strain whose effects and medical uses surpass negative effects by far.
Source link